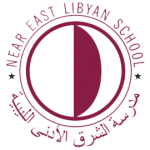 About Us
With a full day education programme, our school aims to equip students with excellent Arabic,Turkish and English language skills.We also aim to develop them as self-confident young adults for the future.
Our Services
Highly profesional teaching staff.
Libyan Curriculum
Parent-Teacher co-operation.
Regular field trips to discover the country.
Door-to-door School transport system.
Highly technological learning environment.
Range of extra-curricular ativities.
School counseling service.
Lunch is included in the School fees
All textbooks are provided by the school.
| | |
| --- | --- |
| School Fees | $ 4500 (per year) |
Sibling Reductions
Sibling Reductions

Two Siblings
10 %
Three Siblings
20 %
PAYMENT TERMS
for new registrationns there is a $ 50 registration fee, together with the first installment of the school fee.
for those who plan to pay the school fee in 8 installments, payments are to be made in September, january and March.
 For payment not made in the first 5 days of the month there will be a 10 % surchange
 The exchange rate will be based on the Central Bank's Effective Rates .
 In order to benefit from the reduction schemes, all previously due payments have to be settled.
 There is a 5% discount for fees paid in full before October 1st.
 No refunds payable for students leaving school of their own accord.